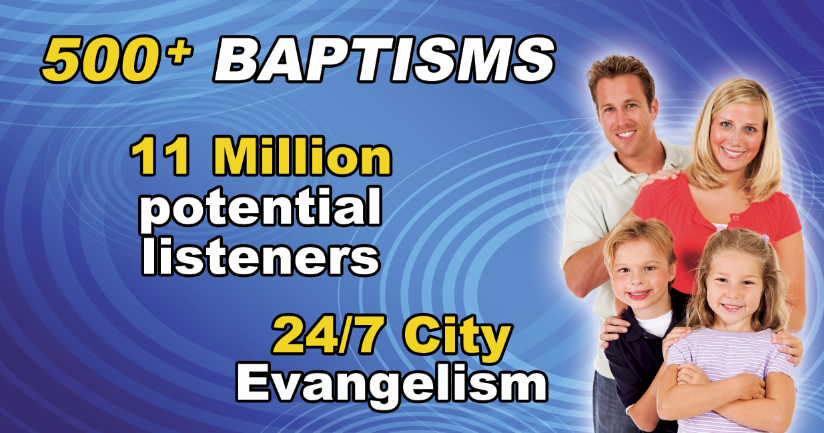 Seven full-time teaching stations
Family-friendly broadcasting: Daily talk shows with Doug Batchelor, sermons, Revelation seminars, health, religious liberty, family, finance, Creation, children's character-building stories, and audio books
Potentially reaching 3.6% of the United States
Thousands giving their lives to Christ
Operates with 4 employees on stipends
---
Cards ... sent to you FREE!

The cards are an effective witnessing tool, easily shared
with family, friends, cashiers, waiters -- everyone to
whom the Lord leads -- letting them know where
to find solid, biblical preaching and teaching.
To receive these cards, email us at
broadcast@familyfirstradio.com
or call 800-617-WORD (9673)

---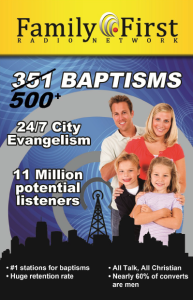 Read Family First Flip-Booklet
to learn how God is reaching
millions of souls through radio!
---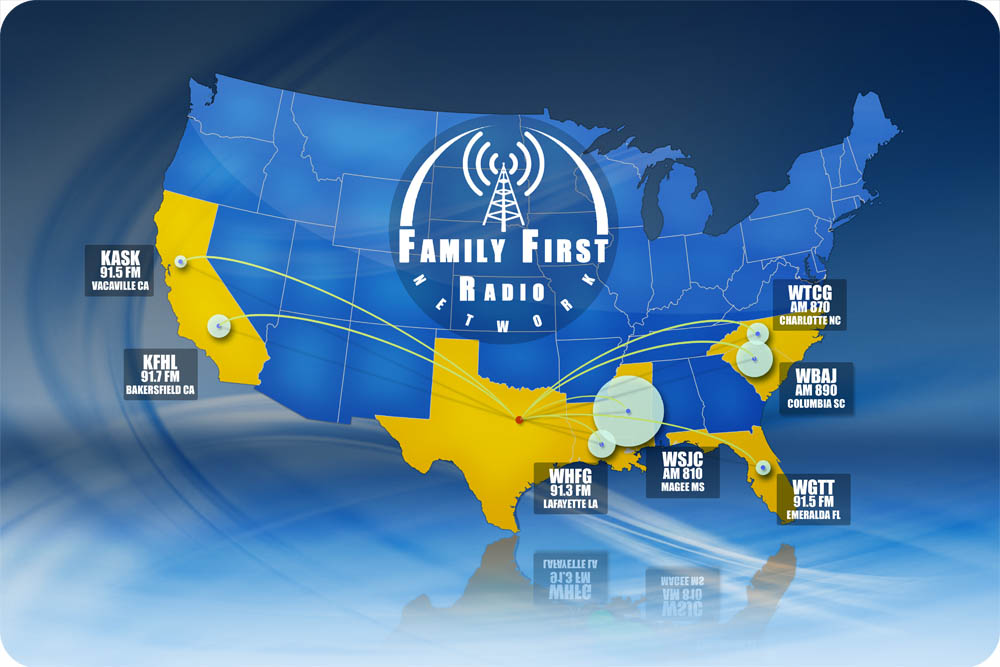 ---